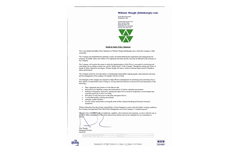 QUALITY ASSURANCE
Satisfied customers have been the key to William Waugh's success and the quality of the service has always been a priority of the Company. In a move to formalize the Quality Management System (QMS), William Waugh has developed a QMS based on ISO9001, the international standard for quality assurance. The continuing improvement of the management of the business together with meeting and exceeding customer requirements are key to this process. The company is pursuing UKAS accredited certification to ISO9001:2008.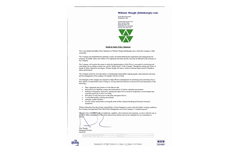 HEALTH & SAFETY
The Health and Safety of our staff has always been a priority in our operations and to this end we have developed our Health and Safety Management system (SMS). This has entailed implementing control measures and developing operational procedures to ensure the safety of our employees and those who are affected by our operations. The SMS also ensures the continuing compliance with Health and Safety legislation.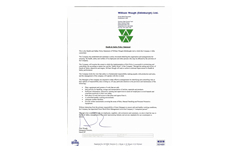 ENVIRONMENTAL
William Waugh has been certified to the international standard for environmental management ISO 14001 since 2001 and was one of the first Scrap Metal Recyclers in Scotland to achieve certification. ISO 14001 demonstrates to customers, competitors and the public that William Waugh manages its business in an environmentally responsible manner, complies with all environmental legislation and is committed to the continual improvement of its environmental performance. William Waugh's ISO 14001 certification is subject to UKAS accredited.